Walkers Transport has praised Asset Alliance Group for going "the extra mile" after taking delivery of eight new DAF XF 480 tractor units featuring DAF's Digital Vision System, as part of a fleet upgrade, a ninth XF 480 will join the haulier's fleet in December.
Asset Alliance initially supplied used trucks to temporarily replace Walkers' DAF CF fleet following the end of its lease contract with another company.
Paul Clarke, Fleet Director at Walkers Transport, says: "They went the extra mile for us and provided nine trucks free of charge so that we weren't rushed or panicking and could maintain our business operations.
"And when the new trucks arrived, Asset Alliance Group provided training for our drivers about the Digital Vision System on the new DAFs because it's different to what they have been used to before. Asset Alliance Group's fleet engineer went over the finer details and took time to ensure everything was right for us. We're grateful for the extra service."
"The key change for us was going mirrorless. It's a great system; our drivers love it, and we expect it to increase fuel efficiencies in the long run. These stunning new trucks also present a really strong image for the company and will help to grow our reputation around the UK."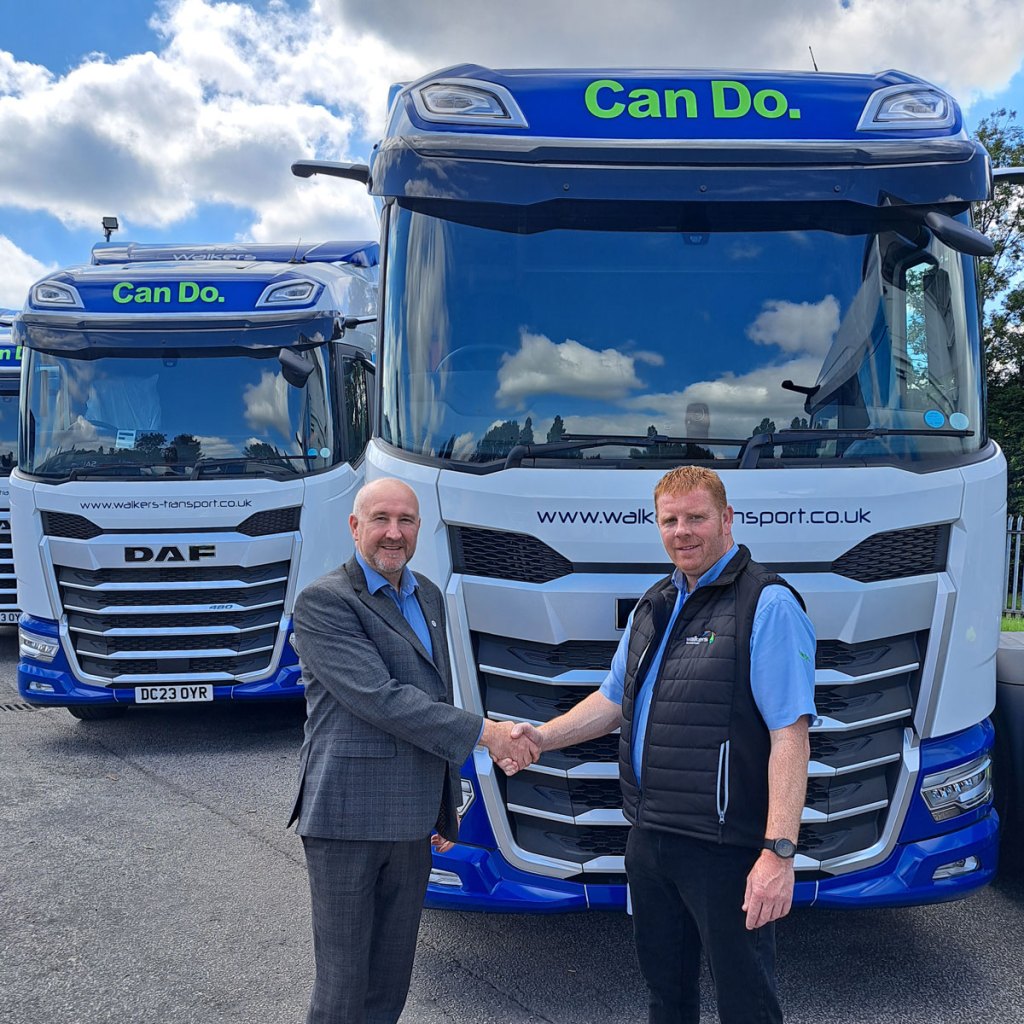 Supplied on a three-year contract hire, the new vehicles join a fleet of 120 trucks and 220 trailers at Walkers Transport. Based at its Manchester depot, they will distribute goods through The Pallet Network and carry out general haulage work nationwide.
Jim Agnew, National Key Account Manager at Asset Alliance Group, says: "This was a great team effort. We had a flexible approach from the outset to support Walkers Transport's transitional position, and by evaluating the needs of their business, we were able to provide a great solution that exceeded the customer's expectations."
With bases in Lichfield, Manchester and Leeds, Walkers Transport offers a comprehensive range of transport services for distribution in the UK, Ireland and Europe, as well as warehousing, storage and inventory management solutions.