About Us
Trucking is a true champion of the road transport industry, read by all levels from operators to drivers. Its news covers everything from the latest industry developments to alternative fuels,
legislation & licensing, both for drivers and operators. Comment, opinion features, success stories and letters enable everyone, including key players from within the industry, a voice on all matters concerning this key sector.
Plus there's detailed legal advice on all the matters that count, in an industry of fundamental importance and constant change.
Andy Stewart
Editor since 2012, Andy is a leading road transport journalist of 20yrs experience. At the forefront of an industry that's constantly evolving,
Andy is immersed in driving new trucks, visiting operators & talking to drivers.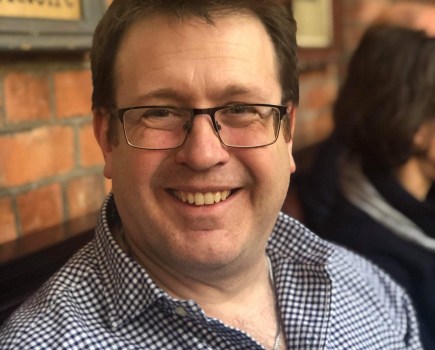 Pipp Dunn
Pip is a prolific writer of articles and books. Transport & logistics runs through his veins and Pip is a major voice within the industry, as
well as a passionate fan of heritage transport.
Sam Bromley
When Sam's not playing or watching football, he's helping brands connect with our Trucking audience.
To speak to Sam about your marketing objectives and how Trucking Magazine & Truckstop News can help your brand engage with key decision makers in the industry through traditional advertising, creative solutions and brand partnerships, please contact:
T: 01732 441279