Tamara Honeywell, 46, has had an interesting and varied global career, including playing professional football and cricket for Jamaica, before serving 10 years in the British Army. Veterans' charity, Veterans into Logistics, has now helped Tamara into her ideal career as an HGV driver for Stobart – with shifts that work perfectly around caring for her 11-year-old son.
Tamara, who lives in Sedgley in Dudley, is originally from Jamaica. At age 26, she came to England for two weeks to visit friends, after which she planned to return home to Jamaica to take up a football scholarship. However, she always had an ambition to join the military and her friends encouraged her to join the Army instead, where she spent over a decade, including two tours of Afghanistan and The Falklands. She left the Army in 2013, ending her military career in the Logistic Support Regiment in Abingdon.
After taking a few months out after the birth of her son, she returned to work in various jobs including working as a bus driver, postwoman, and teaching assistant.
When the cost-of-living crisis hit, Tamara realised she needed a better career to provide for herself and her son. She had her Class 2 truck licence from her time in the Army and said: "My friends were always telling me to do lorry driving as it pays more, but I didn't want to be away from my young son until he was older."
She researched truck driver work online and found Veterans into Logistics. She sent a message and was impressed with the charity's speedy response.
Veterans into Logistics interviewed and assessed Tamara and referred her to one of their partners, Stobart – one of the UK's most well-known companies in the supply chain sector. She attended the company's training academy, where she would be guaranteed employment upon completion.
Tamara said: "My Class 1 training with Stobart was brilliant, and I enjoyed every moment. I'd do it all again if I could! I had a great instructor who was encouraging."
Veterans into Logistics ensures their partners, including Stobart, have signed The Armed Forces Covenant which shows their commitment to supporting the veteran community.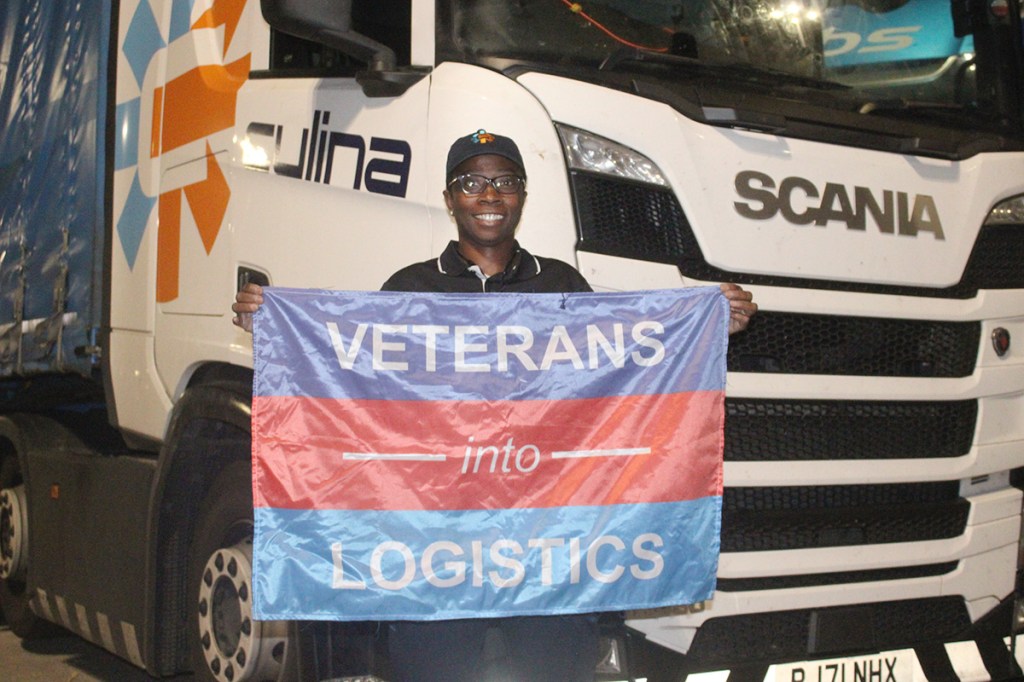 Tamara is enjoying her new career as an HGV Driver for Stobart which she started in April. She said: "I'm there to do a professional job, I'm paid and I'm happy. I start my shift around 7 or 8 o'clock in the evening, which means that before work I can pick my son up from school. It's so important to me that we can have dinner together, do his homework and I get to put him to bed.
"I'd like people to know that a career in truck driving doesn't have to take you away from your family for long periods. There is flexibility and Stobart have been supportive in accommodating my hours, ensuring I get to spend quality time with my son."
Tamara's route varies across the UK, anywhere from London to Liverpool, delivering food to supermarket warehouses.
She said there are no obstacles to being a female truck driver and that the male drivers are, "all totally accepting and supportive" because she does her job "safely and properly."
Happy in her new career, Tamara said: "I am so glad I found Veterans into Logistics and I have already recommended the charity to my ex-army friends. The team was so helpful, I love what the charity is doing to support veterans like myself into work as HGV Drivers."
The future is bright for Tamara and she hopes to take her son to visit her friends in America next year.
Veterans into Logistics General Manager, John Harker MBE said: "I'd like to congratulate Tamara on passing her HGV Class 1 first time, and thank Stobart for their continued support to Veterans into Logistics by employing ex-military personnel in the logistics industry.
"Tamara makes the excellent point that a new career as an HGV Driver doesn't have to mean being away from home for long periods – a reason why some choose to leave the military. With the current shortage of HGV Drivers, logistics companies, including our partner Stobart, are eager to support staff by providing the flexibility to fit around family life. The industry is 24/7 – 365 days a year, with a variety of shifts available.
"At Veterans into Logistics, our mission is to reduce unemployment and poverty in the ex-military community by providing a pathway into the logistics industry, as we know that many veterans, like Tamara, are ideally suited to working in this sector."
A Stobart Spokesperson commented: "We are proud to have Tamara as part of our team at Stobart and congratulate her on successfully transitioning into her career as an HGV driver. Stobart is committed to supporting initiatives like Veterans into Logistics and providing employment opportunities for ex-military personnel.
"Tamara's story is a testament to the flexibility and work-life balance that can be achieved in the logistics industry. We value her professionalism and dedication to her role and are pleased to accommodate her schedule so she can spend quality time with her son. We wish her continued success and fulfilment in her journey as an HGV driver."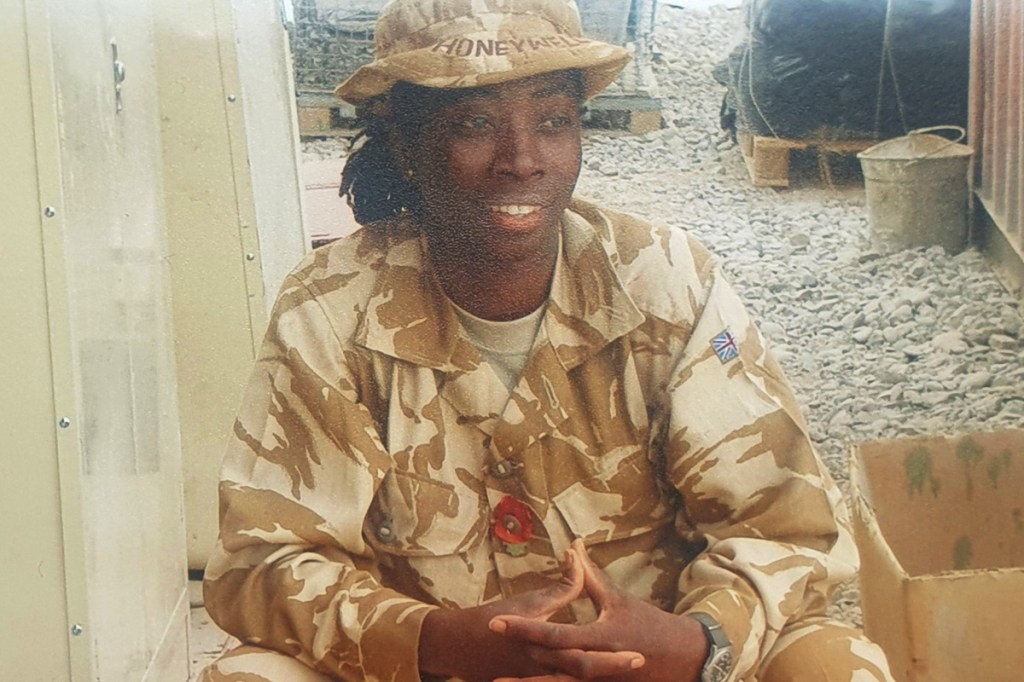 For more information on Veterans into Logistics, please visit: www.veteransintologistics.org.uk