A truck from Fitzmaurice Carriers' fleet took part in the 36th edition of the East Coast Truckers Children's Convoy.
The convoy took place on Sunday, 27th August. It started at the former Colman's factory in Norwich at 10:00 am before travelling around the Norfolk coast to Pleasurewood Hills Theme Park in Lowestoft.
"Being able to provide young children with the opportunity to experience something they will remember for the rest of their lives is an honour. And, as a company which has operated in Norfolk for over 100 years, it's amazing to give back to the community we love" says Paul Gare, Depot Manager at Fitzmaurice Carriers.
The event is arranged by The East Coast Truckers, a charity which provides free respite holidays for families of disabled and disadvantaged children at two sites on the Norfolk coast. As well as the Children's Convoy, they arrange other fun and fund-raising events, including a Children's Christmas Party.
The Children's Convoy has been running since 1985 and sees many trucks, escorted by police, travel to Pleasurewood Hills Theme Park, where the children got to spend the day enjoying the rides before returning in a truck to Norwich.
This year was the second event post-COVID and the largest convoy yet, with almost 100 trucks participating.
The Fitzmaurice truck was number 95 in the convoy and is a lorry which locals watching the event may recognise from making regular deliveries around the county.
"With so many trucks involved, it was an incredible occasion which brought everyone together, from police officers, truckers and children, to the supporters who watched as they passed," adds Paul Gare.
A company with extensive local heritage, Fitzmaurice Carriers have been leaders in distribution and logistics across East Anglia since 1919. They deliver a wide range of goods for various businesses, including restaurants, wholesalers, garden centres, cash & carriers, schools and garages.
Known for their high standards of service, they have maintained long-standing relationships with many clients which have lasted decades.
"Seeing all the trucks and happy faces is always a great experience to be involved in. We're always keen to deliver smiles, whether it's through great service or helping disadvantaged families" concludes Paul Gare.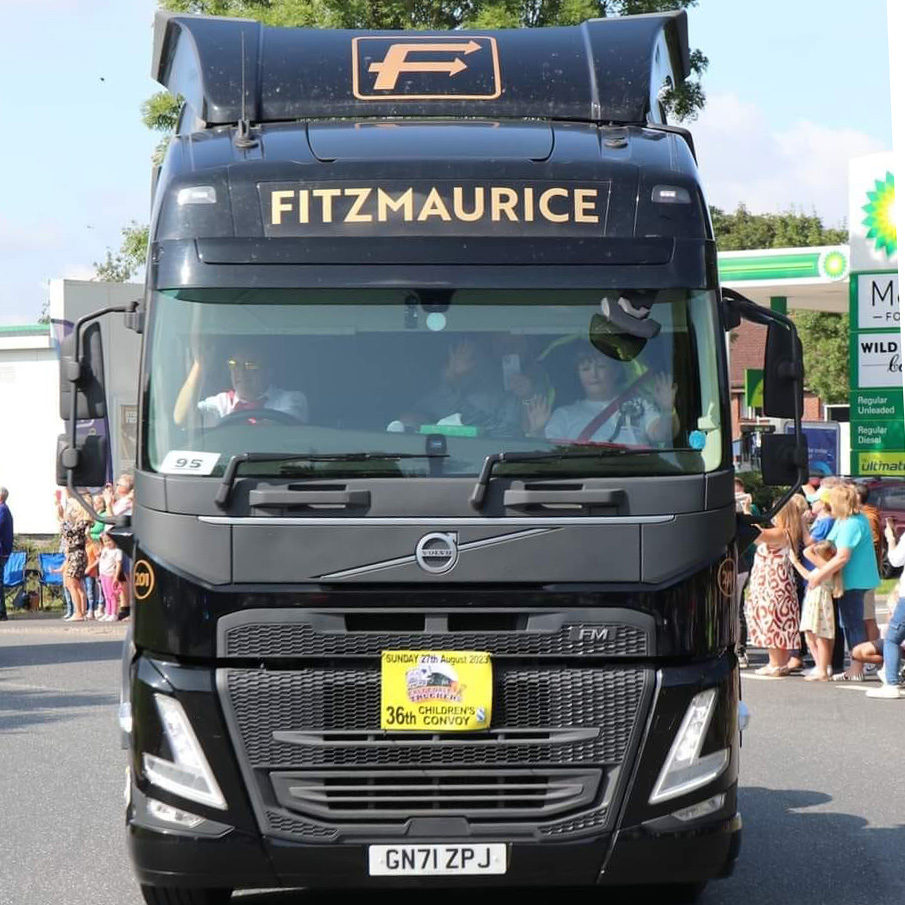 To find out more about Fitzmaurice Carriers, visit www.fitzmaurice.co.uk