Downtime can be a killer, whether you're preparing for a night in the cab or into your 5th hour of waiting for the green light to unload, you need something to occupy your mind or you'll go mad.
We like to give you some ideas and inspiration for Break Times each month (see previous pages) but we have to admit that one of the most popular forms of boredom breaking is Gaming.
No doubt some cabs will have full-sized gaming systems installed, whether it's a PS5 or an Xbox hooked up to the screen mounted at the foot of the bunk.
But what do you do if it's not your rig? Or you don't know which truck you'll be taking out on any given day?
Mobile gaming could be the answer. Here we look at some options.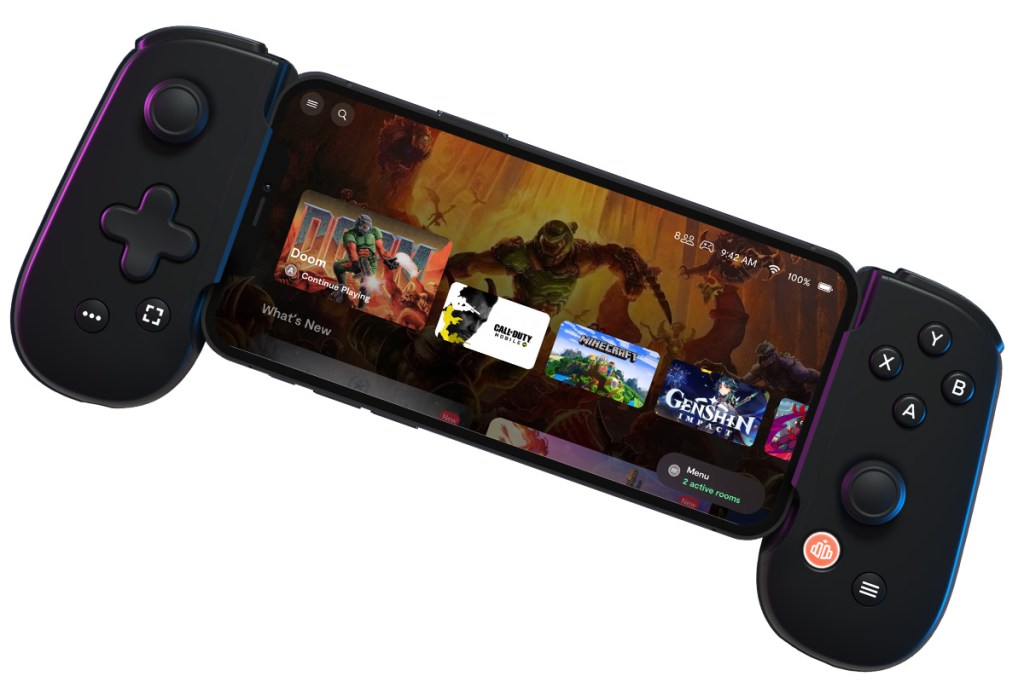 Backbone Game Controller
£99
The Backbone controller effectively turns your iPhone or Android phone into an xBox or PS5. It might sound too good to be true but it really does what it says on the tin. Attach the controller to the back of your phone, launch the app and away you go. If you can play the game online you can play it via the Backbone.
It does require an xBox or PS5 monthly subscription though, so a fairly expensive option if you don't already have these. But if you have an xBox at home or an xBox membership to play on your PC then you can play the same games on your phone.
It doesn't use up much memory, everything is streamed – so you do need a good mobile signal – other than that you just pick the game you want to play and away you go.
The backbone has pass-through charging so you can charge your phone at the same time as you're playing (Backbone doesn't require any batteries, it uses power from your phone.
They normally retail for £99 and we'd say it's worth every penny but they do run offers at times.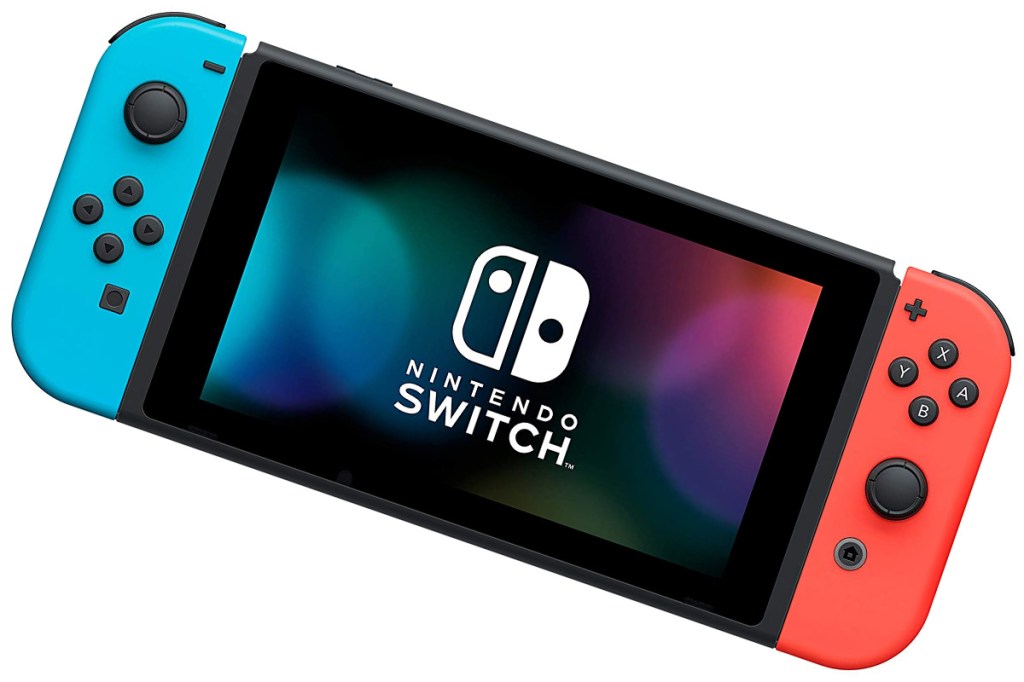 Nintendo Switch Console
From £250
Nintendo knocked it out of the park with the Switch. A truly self-contained and portable gaming system which can also be hooked up to the TV and used as a 'grown up' gaming system.
As a portable device it has everything, lightweight, great screen, good battery life and easy to handle. The range of games available is truly endless. Many of which are not available elsewhere, but whether you fancy shooting baddies, solving puzzles or going on mystical quests with little green elves the Switch has it all.
Our only criticism would be that you need to add an extra memory card if you want to get the best out of it or need to save progress in a number of different games, but it's a small extra price to pay.
There are countless bundle deals so its always worth shopping around.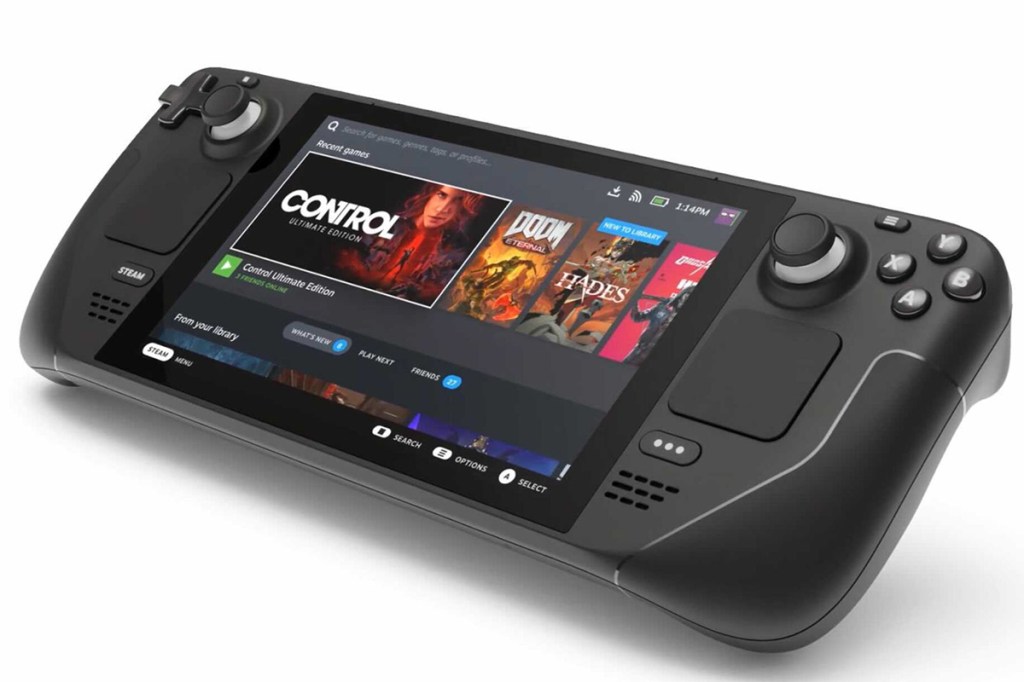 SteamDeck
From £350
If you're into PC gaming then you'll probably have a Steam account. SteamDeck takes that low-cost gaming one step further by making it portable.
Some die-hard PC gamers will spit in your face if you suggest the Nintendo Switch is the best portable gaming device and will go down fighting to protect the SteamDeck.
And they're not wrong, if games from the Steam platform are what you like.
The only real caveat is that not all Steam games will play on the SteamDeck (no, we're not sure why either!)
It's also slightly too big for long gaming sessions, a tad smaller would have made it perfect.
Playstation 2 with LED screen
OK, so why are we promoting a gaming system that hasn't been made for ten years?? Because it's a Playstation 2!!
Launched in 2000 the Playstation 2 was revolutionary and kept its spot on the game sop shelves for thirteen years. But there are several reasons that we are suggesting it as an option: They are cheap as chips to buy on eBay or the local cash-convertor shop. Expect to pay around £50 for one in decent condition; They can be powered from a 12v socket; They don't require an internet connection (remember when the game came on the disc, fully loaded?) and they can be hooked up to any exterior screen.
It qualifies as a 'portable' gaming device because a company called JoyTech made a screen which bolted onto the top of the PS2 (see photos) so it was truly self contained – apart from the 12v power lead.
And this era of Playstation gaming produced some of the best games ever released, many of which still stand up to today's gaming systems – even if they do have a very 'retro' feel to them.
If you find any of this in the shops we'd be amazed, get online and you'll find everything you need to step back intime to your schoolboy gaming days!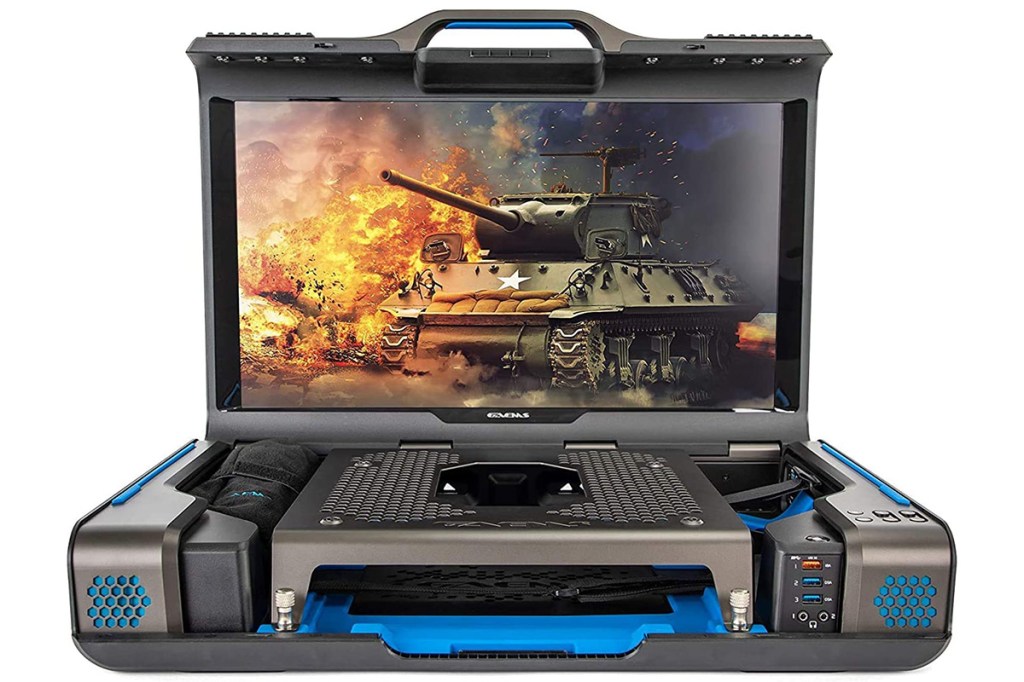 GAEMS Guardian Pro Xp
£499
This isn't so much a gaming system as a life support system for your games console. At first glance it resembles that briefcase that the President of the USA carries around with the nuclear launch codes.
Effectively its just a very robust and upgraded version of the Playstation 2 kit we discussed earlier. It is a very rugged metal case that holds your xBox or PS5 with a 24" screen built into the lid. Plus a pair of 9w stereo speakers, a 12v power amp, 2x subwoofers and dual headphone jacks.
It also comes with a whole host of different ports including HDMI and multiple USB sockets.
That should give you some idea of the size of this thing, it is huge! For comparison, your average laptop screen is 15". It measures 55cm x 76cm x 21 cm deep (that's 8 inches thick!). All of this should go some way to explaining why it cost nearly £500.
We're guessing it is only really justifiable for the absolute gaming addicts who can't fix up a permanent system in their truck for a week long tramp but cannot go days without fondling their controllers.
You might try and justify it on the basis that it has a convenient mounting points built into the top of the screen (or lid) for web cams and microphones so you can stay in touch with the other half while out on the road.
Not so much a portable gaming system – more 'luggable'!
–
This Gear Review first appeared in the APRIL 2023 issue of Trucking Magazine. You can buy BACK ISSUES online here